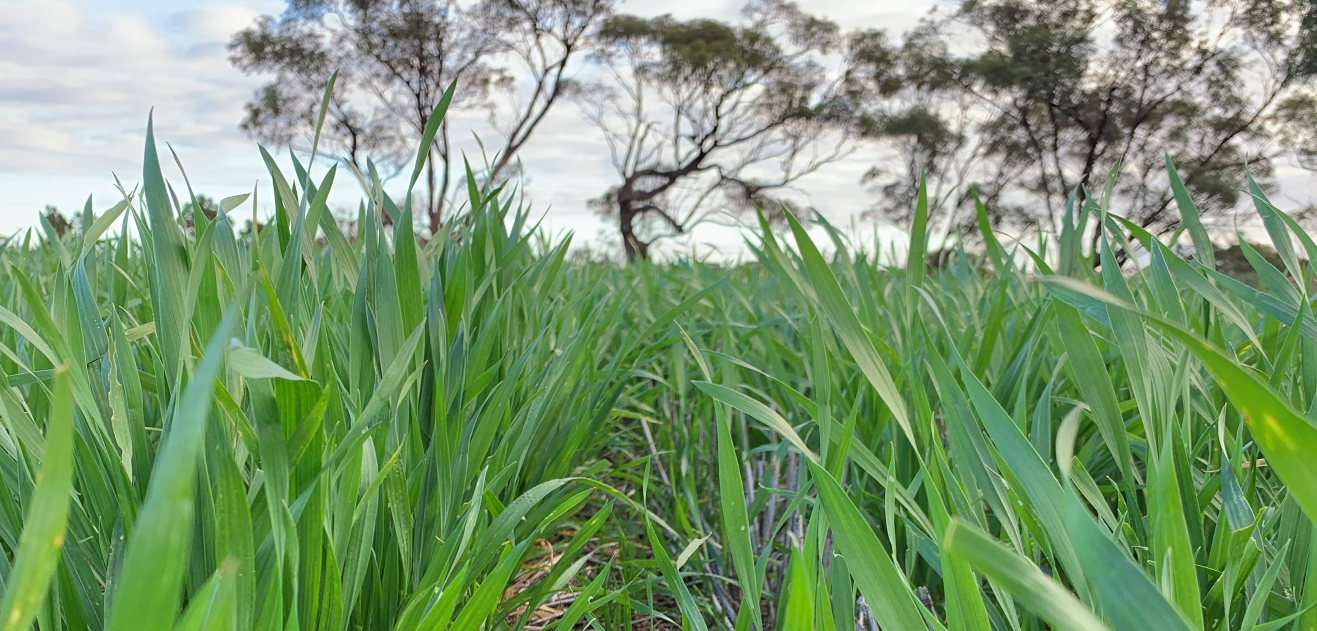 Viterra to Offer Dynamic Binning for Barley

The 2018/19 season was the first year Viterra introduced dynamic binning for wheat, allowing growers to receive grade upgrades with classification ranges applicable based on a rolling stack average system. The positive feedback received by the bulk handling company has prompted them to widen the scope of dynamic binning to include Malt barley varieties for the 2019/20 season.

Dynamic binning will now be available for ASW1, APW1, H2 and H1 wheat grades, as well as Malt1 grades including Planet, Scope, Spartacus and Compass as well as Feed1 (F1).

How does dynamic binning work?

Dynamic binning allows grain that is just outside of the required receival standard the chance to be upgraded, this provides growers with greater flexibility and the potential to access a higher grade. To receive the upgrade four criteria components, need to be met:
Classification results fall within the specified tolerances (see table below)

Load meets all other quality requirements, including variety contaminants and MRLs

The higher grade segregation is available at the delivery site

The rolling stack average of the higher grade segregation meets the Grain Trade Australia (GTA) receival standards
The below table shows the range of specifications acceptable into each grade based on the dynamic binning system: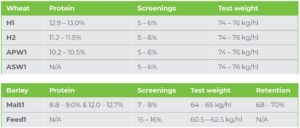 If the stack average falls below GTA receival standards at any time for protein, screenings or test weight, dynamic binning will not be available until the stack average meets receival standards once again. This is to ensure that grain is not compromised by being outside of GTA specifications when it is outturned by buyers. It is also to be noted, that if a specific site does not have an available segregation for the higher grade, it will not be upgraded.
So, what is a rolling stack average?
Rolling stack averages are calculated on live running samples, every time a load goes in, the stack average adjusts. Depending on the storage size, the rolling stack average is worked out differently. Smaller storages use less tonnes in rolling stack average (no upgrades can occur during the first 100mt-500mt of receivals into each stack).
The below table shows the minimum tonnages used to calculate rolling stack averages:

The below examples show a worked scenario on both barley and wheat, to enable you to see how this would benefit you as a grower: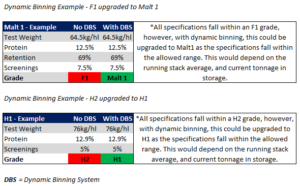 In the above examples, the barley would have been allocated an F1 grade due to test weight, protein, retention and screenings all coming in below the minimum specifications required to meet Malt1. Similarly, the wheat would have remained a H2 grade due to being 0.1% below the minimum protein requirement to meet H1 specifications. Due to dynamic binning allowing a range on the key specifications for wheat and barley, these two examples would have been upgraded to Malt1/H1 respectively. However, if the specific delivery site did not have a Malt1/H1 segregation or the rolling stack average of the Malt1/H1 seg was below GTA standards, then the upgrade would not be available to the grower.
Last year, Viterra made significant upgrades to their IT grain management system, which has enabled dynamic binning to work by allowing the quality of grain to be monitored thoroughly in real-time to ensure it complies with outturn standards. Michael Hill, Viterra's operations manager said "We provide the upgrade instantly at classification and the grain is available immediately for growers to transact. Dynamic binning creates efficiencies that improved turnaround times at harvest as retests were not as often requested".
Dynamic binning for barley will hopefully provide the same benefits as it has done with wheat, with growers able to bump up their received grade (and price) for their barley. For more information please click here to view Viterra's Dynamic Binning Fact Sheet.
This article has been adapted. Originally reported by The Stock Journal. Click here to read the original article.