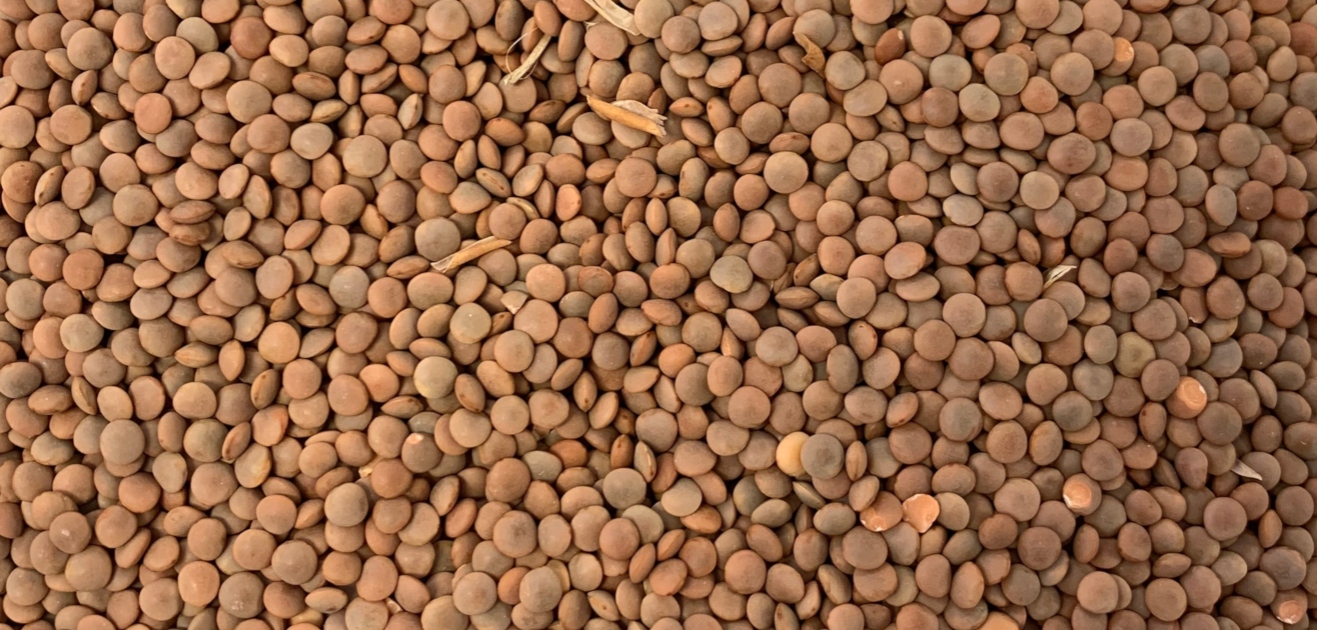 Grain Snippet: Prairie-Fried Lentils On The Plate
Lentil prices firm on Canadian weather concerns

High freight and container costs keep a lid on price rallies

India still continues pressuring stock liquidation

Global new crop supplies smaller y/y
Lentil prices have begun to firm once more as the market focuses on deteriorating crop conditions in Canada. In the background, we note that ever-increasing issues over global logistics is limiting export capacity and local prices. In addition, India is still in the process of getting a handle on its existing stocks situation before taking further action on import duties. The latter is impacting old-crop prices which now sit at a very slight discount to new season lentil prices (of about $5/MT). New season lentil bids are presently around $810-$825/MT del. Ade.
Freight Problems Pressure Prices – It's important to note that whilst traders are eying off new crop at very attractive prices, the number of buyers is somewhat limited to those who have capacity to take deliveries at harvest and/or have bulk storage capacity. As we have discussed previously, and in our Freight Market Update, the rising costs of containers and freight have been preventative for traders that would normally deal in the container market for exports. Although the container market is facing the largest challenges on the logistics front, bulk shipping costs are contributing to some price pressure. Global shipping rates are at 11-year high, and presently up over 600% from the lows seen in early 2020. The market is expecting volatility in this sector to continue and that rates will keep trending higher until COVID-19 is under a better level of control at the global level.
Exports Elevated – Australia's lentil exports remain on track to reach higher volume than last year, forecast at around 730,000MT. The latest data report from the ABS showed May lentil exports were up 17% m/m to a cumulative total of 606,000MT. It is expected that the pace of Aussie exports will slow over the remaining months as container and vessel costs/access has caused a significant hinderance for exporters. The expected export total for the 2020/21 season suggests another year where we are reaching the bottom of the barrel for remaining lentils in Australia; leaving stocks at similarly tight levels seen in 2019/20. Meanwhile, whilst Canada's exports are also likely to slow ahead of new-crop availability, their remaining stocks are also slim. Both countries are likely to see a historically low carry-over of stock, keeping prices supported.
India Checking Supplies – Selling pressure in India has kept a lid on how far pulse prices have been able to rally. The Indian government has further emphasised the need for their millers, importers, wholesalers and retailers to disclose stocks and liquidate any tonnes held in excess of stock limits. There remains a strong difference between what traders believe is held in stock (by both stockists and the government). The Indian Pulses and Grains Association (IPGA) believes production of the five main pulses was 16.36 MMT, while the government says it is around 23 MMT.
If the trade is right, India needs to import around 7M tonnes of pulses.

If the government is right, not much more than 2.5M tonnes of pulses need to be imported.
Of course, this includes lentils, which traders were previously speculating over with the prospect of changes to import duties. Until there is further information that comes to light, traders are not willing to take on further risk amid the uncertainty.
Looking ahead in the subcontinent, India is in the process of planting its Kharif (Monsoon) crop; so far ahead of pace but relative rainfall has been lower than desired. It's a long way to go yet before we get an update on new crop supplies, but the commodity to watch in this space is Pigeon Peas, as they act as replacement for lentils in times of short supply.
Canada on Fire – In Canada's key agricultural province of Saskatchewan, we have witnessed a sharp decline in crop conditions as extreme heat and dryness impacts the region. Since some limited rains in June, there has not been much follow up moisture, and the heat wave has effectively eliminated what little reserves they had remaining. Looking forward, forecast rain in Canada is limited to less than 40% of normal rainfall over the next fortnight which translates to less than 5mm or rain amidst temperatures over 30°C. The heat in Canada has been about 10-15°C above normal over the last two weeks and forecasts keep temperatures around 5-10°C above normal for the next two weeks. This comes at a critical period in the Canadian crop production cycle, as they reach the vital reproductive stage. All winter and spring crop yields are expected to severely damaged under the current weather conditions.
Lentil crop quality in Saskatchewan has plummeted to 25% good-to-excellent, down from 73% a month ago. We note similar crop condition declines for peas and chickpeas, with good-to-excellent ratings now sitting at just 14% and 27% respectively.
Furthermore, wildfires that propagated due to the extreme weather have disrupted rail movements of grain from the Prairies to the west coast export hub of Vancouver. Some stretches of export rail services have been rendered impassable; whilst there are alternate routes available, logistic delays are expected for grain exports.
This is a sample only, if you would like to view the entire document and our recommendations, please contact CloudBreak to discuss becoming a member on (08) 8388 8084.